Preview of available courses
How are the courses built up? How do they look like? Learn more and discover some abstracts of courses.
Please click on an image in order to start the respective preview!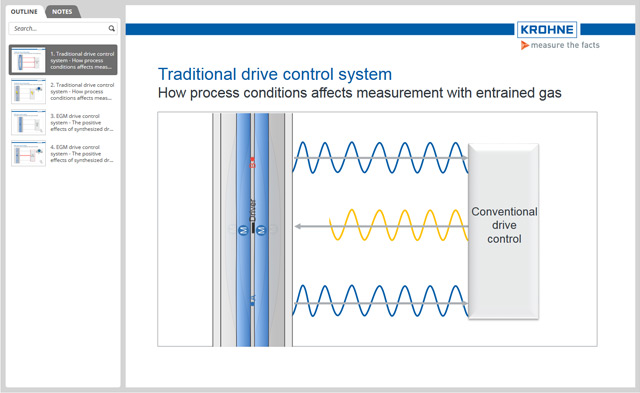 Course "Entrained Gas Management in Coriolis flowmeters"
This extract shows how process conditions affects measurement with entrained gas and presents consequently the positive effects of synthesized drive control with Entrained Gas Management.
Module preview
This post is also available in Deutsch, Français, русский and 中文.