Preview of available courses
How are the courses built up? How do they look like? Learn more and discover some abstracts of courses.
Please click on an image in order to start the respective preview!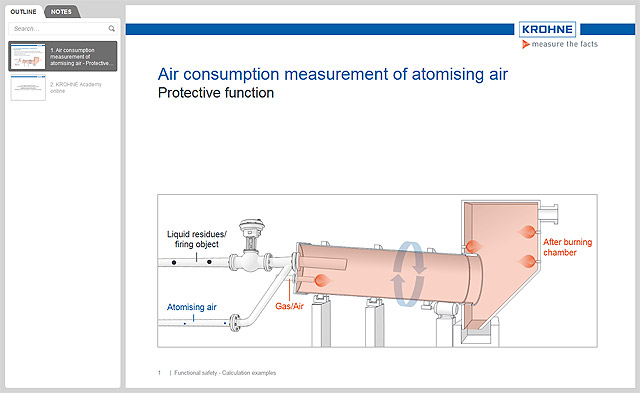 Functional Safety (SIL): Module "Calculation Examples"
Based on five practical examples, this module shows in detail how the calculation of safety instrumented systems (SIS) is carried out. All areas are covered from the basic idea of the safety function, to risk analysis and the determination of proof test intervals.
Module preview